Mezcalero Restaurant and Bar
6869 W Forest Home Ave. Greenfield WI. 53220
https://mezcalerorestaurant.com/
https://www.facebook.com/Mezcalero1/
Advance reservations call 414-897-829
Cancelled Swing Dancing with live Music by Larry Lynne Trio Wed. March 18 at 7 PM
Cnacelled Friday March 20 @ 7:00 pm Do-Wa-Wa is back at Mezcalero

Cancelled Caught In the Act live at Mezcaelro Saturday March 21 @ 8 PM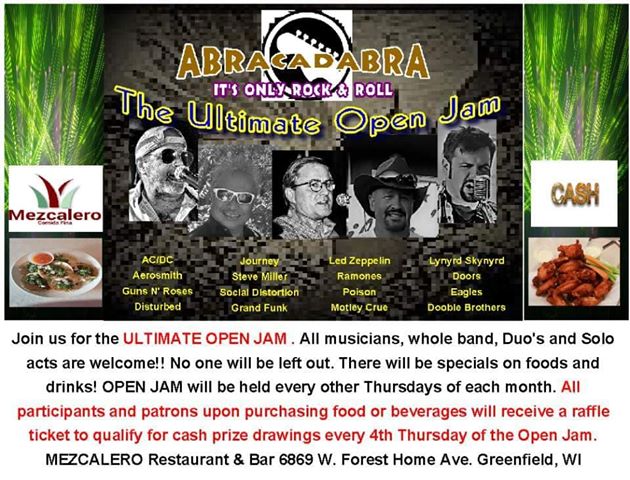 7:30 PM March 19, April 2, April 16, April 30 …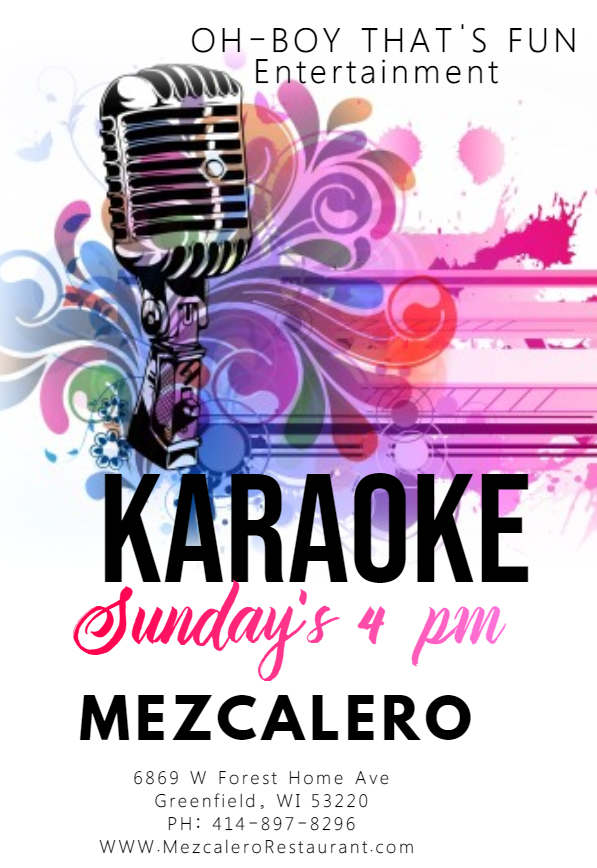 Karaoke Oh Boy That's fun every Sunday 5 pm
Daniel Walsh will be hosting a Karaoke event at Mezcalero. Come over, cool down, sing, eat and drink a little. No cover charge.
Will be fun.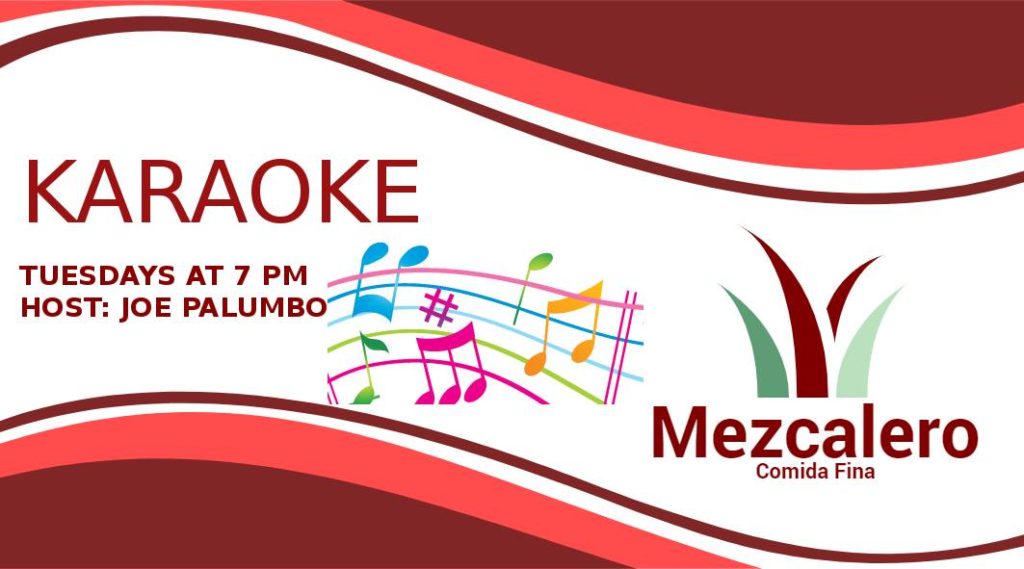 TUESDAY NIGHT KARAOKE at 7 PM
Joe Palumbo hosts a talented group of singers every Tuesday night. Come and enjoy the music and most important share with others your gift. Enjoy the food and some margaritas or your favorite drink to help you relax.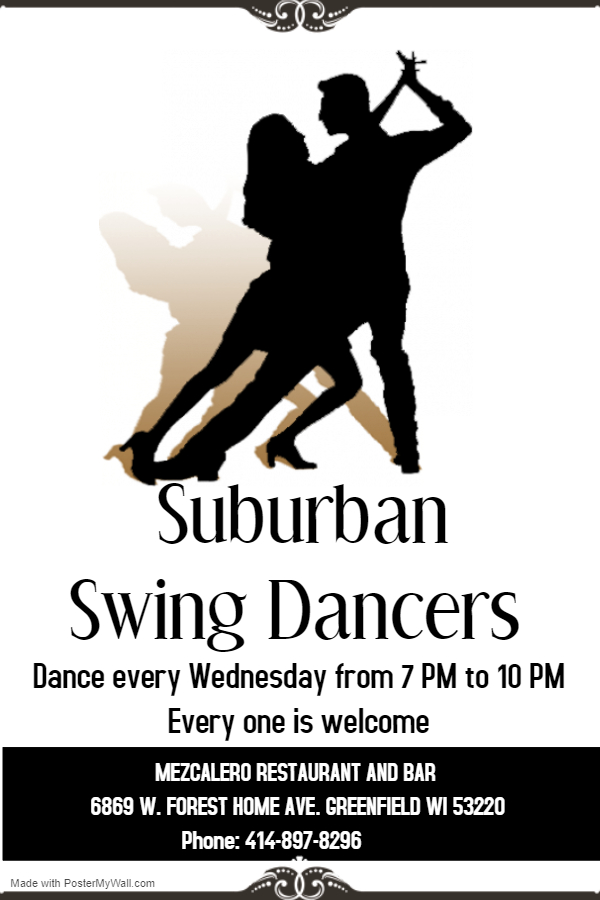 Mezcalero Restaurant and Bar
6869 W Forest Home Ave. Greenfield WI. 53220
https://mezcalerorestaurant.com/
https://www.facebook.com/Mezcalero1/
Advance reservations call 414-897-8296